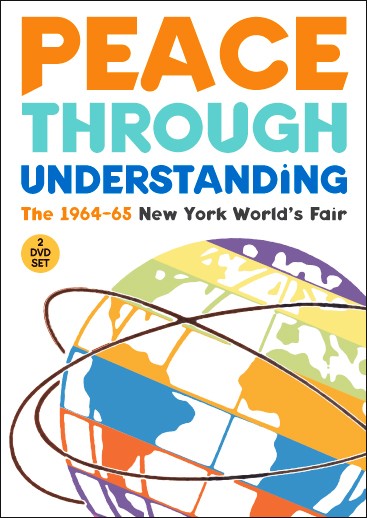 A Documentary Film by BBQ Productions!
Fourteen Years in the Making!
This 2-DVD Set includes one DVD with the 90-minute film, "Peace Through Understanding - The 1964-65 New York World's Fair" and one DVD with two full hours of extras - a treasure trove of rare footage and interview excerpts! Some high points include expanded insights into working with Robert Moses, more stories of behind-the-scenes at the Disney exhibits, DuPont and Johnson Wax, several newsreels, groundbreaking ceremonies, historical analysis of the roles of art and architecture at the Fair, the Sinclair Dinosaurs on tour after the Fair, and more insider tales of construction, operation and demolition.
Due to rights restrictions, BBQ Productions has withdrawn their marvelous film from distribution. nywf64.com is selling the remaining stock. Only a limited number of copies remain. Purchase your copy now before this film disappears forever from general distribution.
Only $39.99

plus shipping & handling

This item is no longer available for purchase through nywf64.com